Yau Man Siew,
PhD
Adjunct Faculty in Christian Ministry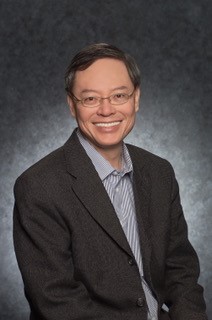 [javascript protected email address]
Teaches:
Christian Education and Formation
Christ's commission is to make disciples, baptizing and teaching all He commanded. Pastors preach and teach, but often get little training in the latter; let's change that!
Teaching Philosophy
Create conditions for a community of learners to encounter truth through reading, reflection, genuine conversation, writing, under the guidance of the Holy Spirit toward growth and transformation.
Background
Yau-Man Siew is Associate Professor of Christian Education & Formation at Tyndale Seminary. He was with Inter-Varsity Christian Fellowship (Malaysia, 1985-88), taught at Singapore Bible College (1994-2000), served as preaching pastor at a church in Toronto (2000-07) and was visiting scholar at Ontario Institute for Studies in Education of the University of Toronto (OISE/UT, 2000-01) and Teachers College, Columbia University (2008-09). Yau-Man's research interests are in curriculum and instructional theory, assessment of learning in theological education and Christian education and discipleship in congregational contexts.
Education
PhD
MDiv
BPharm Hons.
Research
Assessment of learning in theological education
Curriculum and instructional theory
Qualitative research
Christian education and discipleship
Publications
"A Case Study in Adult Discipleship: Insiders' Stories of Apprenticeship to Jesus in Community at an Anglican Church in Toronto" (in process)
Siew, Yau Man. (2013). Pastor as Shepherd-Teacher: Insiders' Stories of Pastoral and Educational Imagination. Christian Education Journal, 10 (1), 48-70.
Siew, Yau Man. (2006). Fostering community and a culture of learning in seminary classrooms: a personal journey. Christian Education Journal, 3 (1), 79-91.
Siew, Yau Man and Perluso-Verdend, Gary. (2005). Character and assessment of learning for religious vocation: interpreting Protestant student voices. Theological Education, 40, (2), 47-63.
Siew, Yau Man and Greenman, Jeffrey. (2002). Sprituality and public character: a qualitative cross-sectional study of Master of Divinity students in Toronto. Christian Education Journal, 6 (2), 119-137.
Siew, Yau Man. (2001). Hebrew education through feasts and festivals. In Michael J. Anthony (Ed.), Evangelical Dictionary of Christian Education (pp. 324-325). Baker Academic.
Siew, Yau Man. (1996). Theological education in Asia: an indigenous agenda for renewal. In Duane Elmer & Lois McKinney (Eds.), With an eye on the future: development & mission in the 21st Century (pp. 58-68). Marc Publications.