Martin Culy,
PhD
Adjunct Faculty in Biblical Studies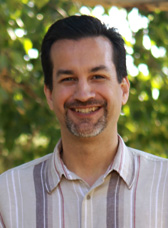 [javascript protected email address]
If you have learned much Torah [or Scripture], do not be too proud of yourself; for it was for that very purpose that you were created!
Teaching Philosophy
The fact that "All Scripture is breathed out by God and profitable for teaching, for reproof, for correction, and for training in righteousness, that the man of God may be complete, equipped for every good work" (2 Tim 3:16-17) shapes the way that I lead students in studying God's Word. I seek to model how to handle God's Word responsibly (2 Tim 2:15), while at the same time seeking to help students see how each part of the New Testament is intended to shape us as disciples of Jesus and equip us to bear much fruit in this world for the glory of God.
Background
I have been a follower of Jesus since 1974 and have been blessed to serve the Lord as a Bible translator, college and seminary professor, pastor, and church planter over the past 30 years. I have been married to my wife, Jo-Anna, since 1985, and we have three adult children and six grandchildren. I am the founding editor of the Baylor Handbook on the Greek New Testament commentary series and the author of nine books and many articles. I am the Director of Cypress Hills Ministries and I teach and preach regularly in churches throughout North America and internationally.
Education
BA, Linguistics, California State University, 1987

MA, Linguistics, University of North Dakota, 1989

MDiv, Grace Theological Seminary, 1997

PhD, Biblical Studies, Baylor University, 2002
Research
New Testament
Greek
Translation Theory and Methodology
Publications
The Fear of the Lord is the Beginning of Everything (submitted for publication)
The Making of a Disciple: Character Studies in the Gospel of John (with Edward Watson, submitted for publication)
Quoting Corinthians: Identifying Slogans and Quotations in 1 Corinthians (with Edward Watson, 2018)
The Book of Revelation: The Rest of the Story (2017)