Joel Houston,
PhD, FRHistS
Associate Professor of Theology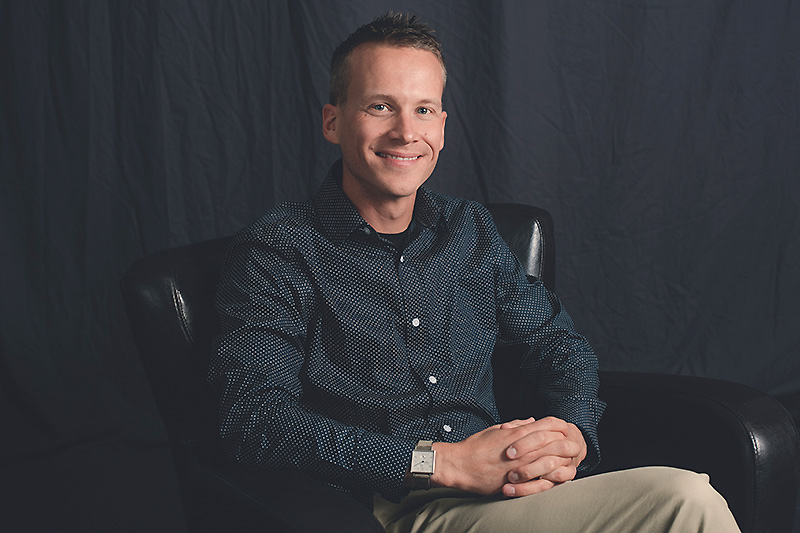 If you want to build a ship, don't drum up people to collect wood and don't assign them tasks and work, but rather teach them to long for the endless immensity of the sea." - Antoine de Saint-Exupéry
[javascript protected email address]
306.801.6457
Joel Teaches:

Systematic Theology
Historical Theology
Spiritual Theology
Research Methods
Teaching Philosophy
I view the profession of an instructor in a confessional setting as one that constitutes a unique blend of vocations: teacher, scholar, and pastor. I believe that the entire undertaking of teaching is one that is to be marked with a sense of joyful discovery. Like the one who unearths the pearl of great price (Mt. 13:45-46), our encounter with the revelation of God in Christ will naturally lead to a transformed life. Success, for me as an instructor, is when students show evidence of developing and maintaining a sustained, critical reflection on the integration of orthodoxy and orthopraxy. When they, and I, can consider what the Lord has done and say with the Psalmist, "it is marvelous in our eyes" (Ps. 118:23).
Background
I spent much of my formative years across the provinces that constitute western Canada, and so feel very much at home living and teaching in Caronport. My vocational journey has taken a number of turns. Before settling into my role as an educator, I spent a number of years working with people with disabilities in both Vancouver and Calgary. I am married to Danielle and have 4 wonderful children. When not teaching, reading, or writing, I enjoy running, cycling, music (playing and listening) and discovering more about the wonderful world of watches.
Education
PhD Theology, University of Manchester
MA, Regent College
BA, Canadian Nazarene University College
Research
18th Century British Evangelicalism
Theology and the Arts
Technology and Media Studies
Reformed Dogmatic and Systematic Theology
Eastern Orthodox Dogmatics
Patristics
Publications
Books:

"Wesley, Whitefield, and the Free Grace Controversy: The Crucible of Methodism" (Oxford: Routledge, 2020).

Book Chapters:

"Beginning a Society of Their Own: John Wesley, George Whitefield, and the Bristol Division" in Ian Maddock, Ed. Wesley and Whitefield? Wesley vs. Whitefield? (Wipf & Stock: Oregon, 2017).

Articles:

"Gregory of Nyssa's Doctrine of Apokatastasis: Theology and Hermeneutical Method", The Canadian Journal of Orthodox Christianity, Vol. XVII, No. 2 (Summer, 2022).
"With Their Salvation He Will Be Fully Satisfied': George Whitefield, Particular Redemption, and the Proclamation of the Gospel", Churchman, vol. 134, no. 2 (Watford: Church Society, 2020).
"The Cavity in the Covenant: George Whitefield's Use of the Pactum Salutis", Churchman, vol. 131, no. 2 (Watford: Church Society, 2017).
"A Change of Heart in Bristol? John Wesley's Doctrine of Election in Perspective, 1739—1768", Wesleyan Theological Journal, vol. 51, no. 2 (Indiana: Old Paths Tract Society, 2016).

Book Reviews:

Review of The Anglican Network in Canada: Protest, Providence, and Promise in Global Anglican Realignment. George 

Egerton, Kyle MacKenney, David Short, Trevor Walters, Eds. (California: Anglican House Publishers, 2022) 

in The Global Anglican, Vol. 136, No. 1, Spring 2022 (Watford: Church Society, 2022).
Review of How the Bible Became Holy. Michael L. Satlow.(New Haven: Yale Universty Press, 2014) in The Global Anglican, Vol. 136, No. 1, Spring 2022 (Watford: Church Society, 2022).
Review of Reformation Anglicanism: A Vision for Today's Global Communion. Ashley Null and John W. Yates III, Eds. (Wheaton: Crossway, 2017)" in Reformed Theological Review, vol.77, no.2 (Melbourne: Ramsay, Ware, 2018).
Review of George Whitefield: His Life, Context and Legacy. Geordan Hammond and David Ceri Jones, Eds. (OUP: Oxford, 2016)" in Churchman, vol. 131, no. 1, (Watford: Church Society, 2017).