Drake Farmer,
MALM (in process)
Adjunct Faculty in Leadership and Management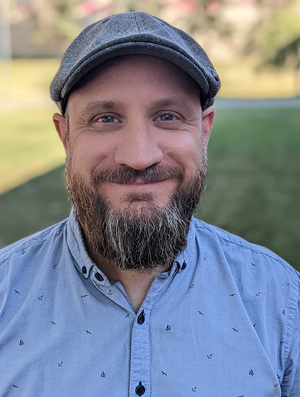 Teaches:
LE 601 Organizational Development and Renewal
Background
As an alumnus of Briercrest college and finishing my final year in the Leadership and Management program in the Seminary, I have a special place in my heart for Briercrest. I currently serve as the Executive Pastor of Ministries at Beulah Alliance Church in Edmonton, Alberta. I have had the privilege of serving in a variety of leadership roles both in the marketplace and church ministry over the past two-plus decades. My wife, Carmen, and I have four children between the ages of two and 12. I enjoy mountain biking, soccer, playing table games, and quality time with my family in my spare time.
Education
BA in Christian Ministry - Briercrest College (2008)
MALM - Briercrest Seminary (in process)
Research
Organizational Development and Renewal
Team Health, Development, and Effectiveness
Time, Energy, and Priority Management
Vision, Culture, and Systems
Publications
Addicted to Hope: 7 Transformational Truths for the Weary, Defeated, and Just Plain Stuck. Self-published on Amazon. 2022.