Cornelis Bennema,
PhD
Adjunct Faculty in Biblical Studies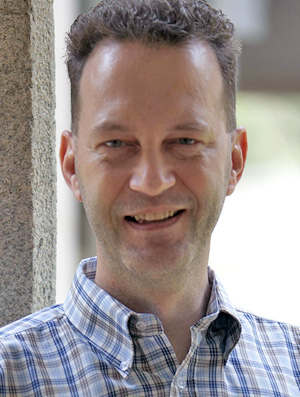 [javascript protected email address]
My advice is this: enjoy learning, be open-minded, be curious, be yourself, the Spirit is your Teacher, the classroom is safe, you can do this!
Teaching Philosophy
My teaching philosophy stresses three aspects: (i) acquiring knowledge and skills; (ii) applying knowledge to relevant contexts; (iii) teaching that aims at transformation. I seek to be a teacher who believes in his students, challenges them to be the best they can be, is passionate about his subject, and keeps the gaps between head, heart, and hands small.
Background
I am married to Susan and we have a 14-year old daughter. I have lived in The Netherlands, India and the UK, and these experiences have shaped my thinking and broadened my horizons. I am passionate about training and inspiring people to think theologically, critically, and contextually in order to prepare them for service in the church and the world. I'd love to get to know some of you!
Education
London School of Theology (BA, PhD), UK
Research
The Gospels
Character Studies
Early Christian Ethics
The Spirit
Social Ethics
Publications
A list of publications can be found at: https://ust.academia.edu/CornelisBennema