Master of Christian Ministries
Program Overview
The intent of this program is to provide flexible and adaptable professional education for students already serving in ministry, whether in the church or parachurch, in order to equip them to reach the next level of competency in their ministry path.
Credit Hours:
42
Coordinator:
Blayne Banting
Faculty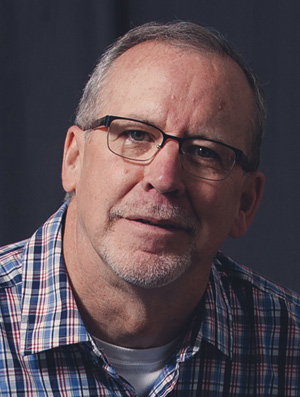 Banting, Blayne
DMin, PhD
Associate Professor of Preaching and Christian Ministry
Learning Outcomes
Articulate and apply an evangelical theology that demonstrably arises out of Scripture and finds expression in all areas of life and ministry.
Be equipped for serving the local church and its global mission.
Demonstrate growth as a disciple of Jesus Christ.
Advance to the next level of competency in their chosen area of ministry.
Integrate theological studies into a life of ministry.
Show evidence that they have deepened and broadened their experience in a particular ministry setting.
---
Requirements
I. Core (12 credit hours)
In consultation with the program coordinator, students will choose one course from each of the following disciplines:
Personal Formation for Ministry *
New Testament
Old Testament
THEO 601 Christian Theology Overview **

II. Specializations (24 credit hours) ***
Specialization 1 - Elective 1
Specialization 1 - Elective 2
Specialization 1 - Elective 3
Specialization 1 - Elective 4
Specialization 2 - Elective 1
Specialization 2 - Elective 2
Specialization 2 - Elective 3
Specialization 2 - Elective 4

III. Electives (6 credit hours)

IV. Non-Credit Requirements
RD 700 Experiential Integration
PRT 800 Learning Portfolio and Interview

* Must include one of the following: CM 600 Spiritual Formation for Ministry; CM 601 Philosophy and Foundation for Ministry; LE 605 Personal and Service Development.
** With permission of the program coordinator, a student with sufficient background in theology may replace this course with one course in history or theology.
*** Choose four courses each from two of the following specializations: Biblical Studies and/or Theological Studies and/or History, Christian Ministry, Experiential Ministry (exempt from RD 700), Leadership and Management, Counselling, Worship.
---